Profil
Jürgen Mohr founded the company in the year 1999 as a part-time activity after he successfully placed some smaller transactions as agent in the lumber industry.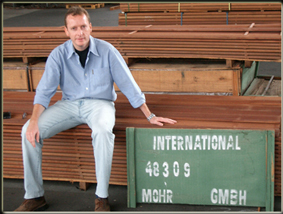 Jürgen Mohr, Inspection Massaranduba Decking
Later focusing on tropical timber trade the company became soon a small but profitable timber agency.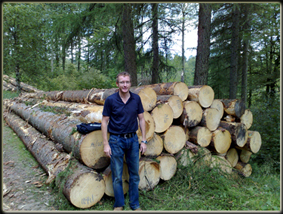 Jürgen Mohr, Loading Spruce logs
Graduating from the University of Heidelberg/Germany and Portland State University/Oregon/USA in 1994 with a M.S. in Economics, he worked in the banking industry with focus on Trade Finance, Audit, Taxation and IT-Management.
In Mai 2002 he decided to run his company on a full-time basis and left IBM-Germany where he worked as senior consultant in the banking division.
Raised in an area with an extensive forestry and saw-mill tradition, he went on to merge his Financial/IT experience with the experience in timber and later in steel trading.
In the year 2004, the firm has been registered as a limited liability company.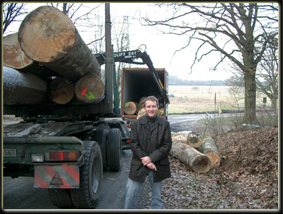 Jürgen Mohr, Loading Beech logs
Today the company has a network of international business partners and is working in different commodity markets as importer, exporter and agent.